Cyber Security Consultancy
Let our experts become
your experts
At Forensic Control, we have a wealth of experience helping organisations of all sizes, across various sectors with their Cyber Security needs. Our team has worked in both the police and military, so we understand exactly what it takes to protect your data.
Whether you're just starting out with your Cyber Security implementation, or have a full internal team, we can help. We provide:
Our consultancy services are always tailored to the specific needs of your organisation, and we are available on an ad hoc, hourly, daily, or temporary basis. No matter how we work with you, our goal is always clear: to reduce the risk of cyber threats and protect your data and assets from theft or fraud.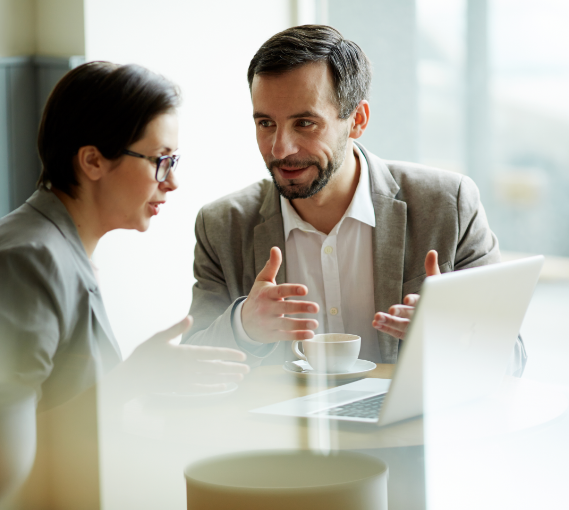 Trust us to help you protect what matters most.
Contact us today to learn more about our services.
If you need some extra support or help with your Cyber Security, our team is on hand – and ready to help.
Supporting our clients with down to earth advice, explained simply, is our mission. Don't just take our word for it though. Here are a handful of our testimonials from clients we work with.
"Highly recommended Forensic Control. From the very start of our CE+ journey, Jonathan was providing tremendous service to us in order to ensure we had all the necessary information and advice specific to our company. They was consistently providing clear and helpful guidance in order for us to best succeed with our certification and as such had a great outcome! Big thanks to Jonathan and Forensic Control."
Christopher Price, Technical Operations Lead, Faculty
"We had our Cyber Essentials Plus certification done by Jonathan and his team. Quick responses and professional advice that went further than the scope. Brilliant service and aftercare. Going forward, we will be using Forensic Control services."
Maris Hakman, The Royal Foundation
"Forensic Control is a firm of professional cyber security advisers who guided our organisation achieve a ISO equivalent i.e. IASME Gold Standard accreditation over an 18 month period. Their service added a lot of value to our IT Governance and overall organisational security awareness and competencies."
Selam Shibru, Bank Worker's Charity
"Forensic Control have been professional, efficient and very responsive in any queries we had in regards to the company gaining it's Cyber Essentials qualification. We are continuing to use their services to progress to Cyber Essentials Plus. Highly recommend"
Francesca MacLeod, Cordless Consultant
"We are a small company that relies on the security of our data. Forensic Control has been perfect at keeping us protected and up to date with all the latest trends. Very efficient when we have needed help."
Andy Bibby, CEO 87%